Motherboard MSI P45 Neo-F
The Translation is executed by machine!
Original of the article in russian language
Today I shall critically describe maternal charge on relatively new chipset Intel P45 - this MSI P45 Neo-F, referring to budgetary class. The Price January 2009 formed from ~100-105$. This certainly greatly above thoroughbred budgetary, but on this chipsets more cheaply while nothing not to find.
There is descriptions In Internete this motherboard, for instance, here, recommend to get acquainted and with this articles.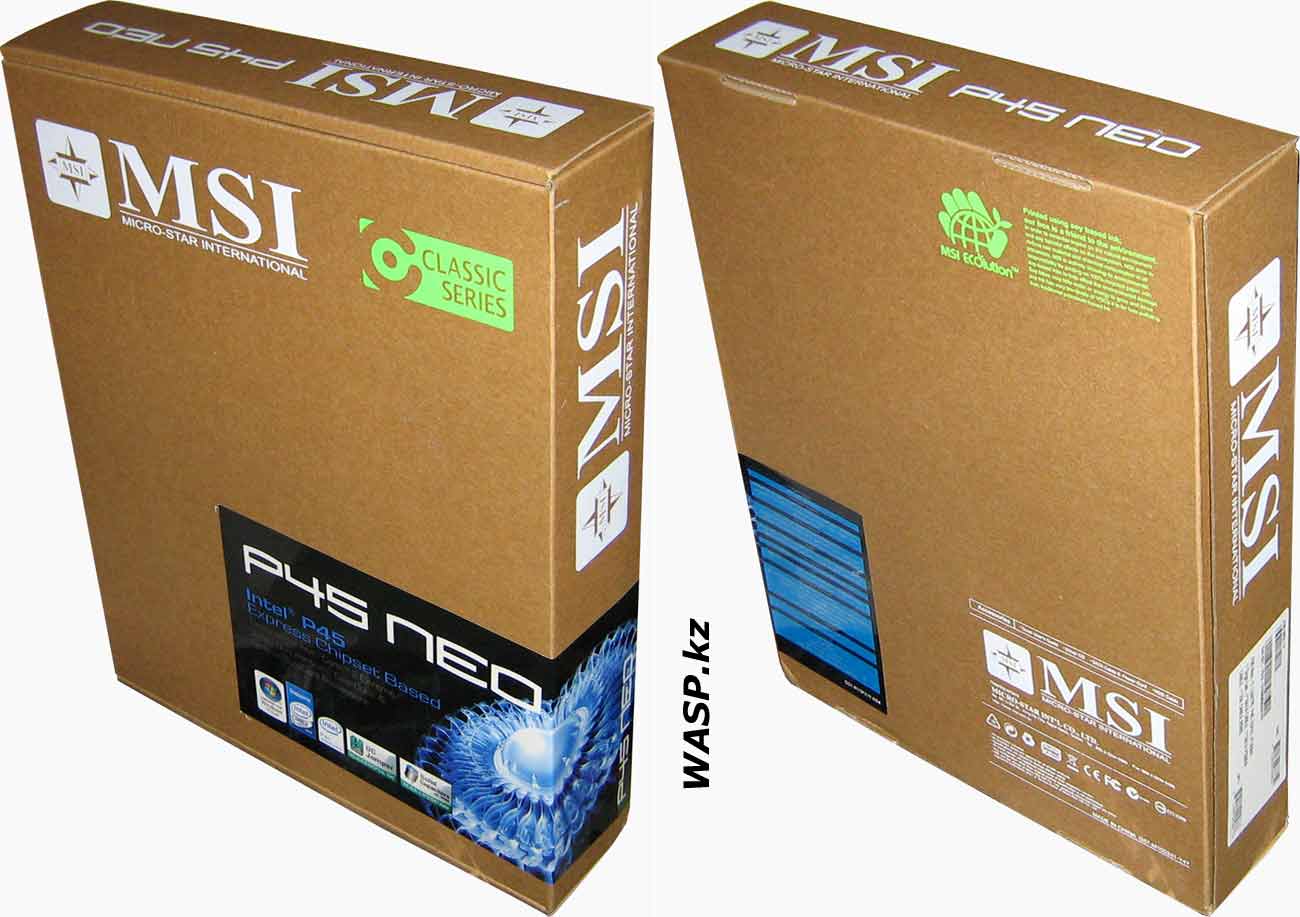 Packing MSI P45 Neo-F instant has caused nostalgic memory gray paperboard. The Minimum to printings, one big sticker In general, some freak, something average between OEM for picker PC and normal retail product However this never mind.

Completing possible to say sleazy, producer has not felt sorry on empty paper brochures, but scrimped on real claimed. The Ithaca, aside from most motherboard have: three compact disks (the driver and ON under XP and Vista and utility HDD Backup as understandable from name last for reserve copying given); hereinafter, three different manuals - standard brochure User Guide, poster on installation motherboard and manual on utility HDD Backup (in the first two pappers russian language is present, in the third no); hereinafter, bag with cable one IDE, one FDD, one SATA and adapter feeding to him. Finally last decorative panel-stub.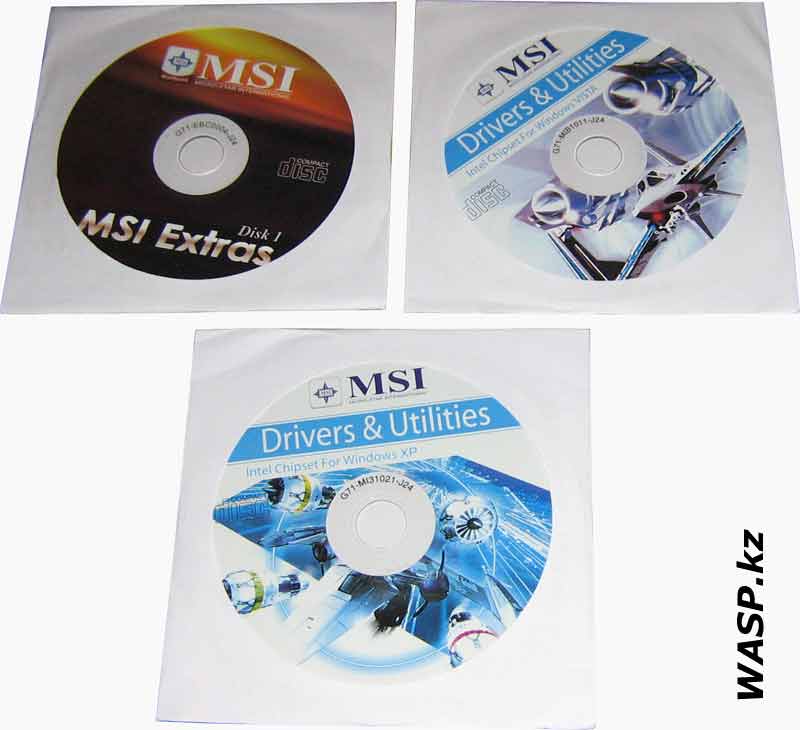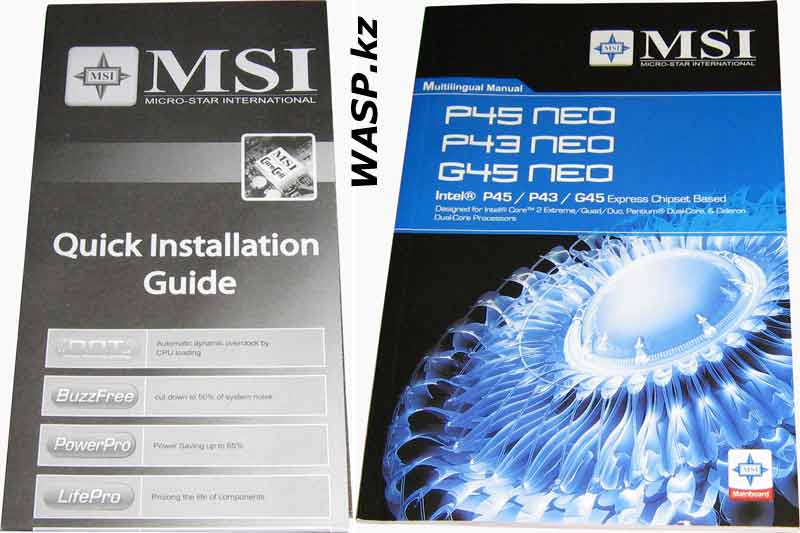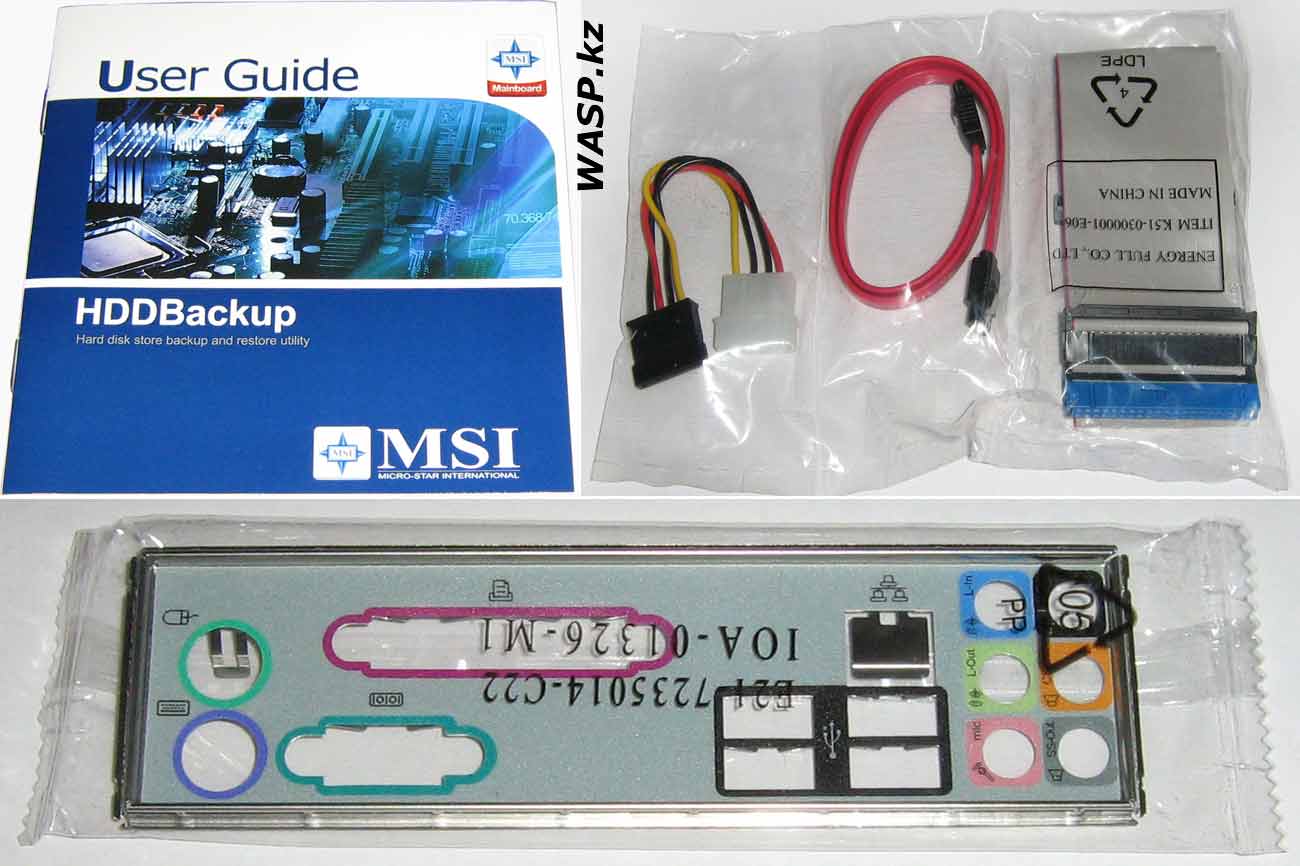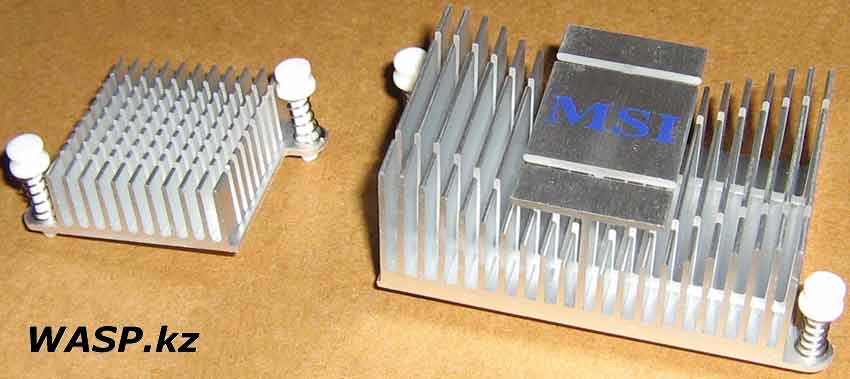 For detailed feature MSI P45 Neo-F refer you on site of the producer, shall bring only main:
• Chipset north bridge Intel P45, south bridge Intel ICH10
• Support processor Core 2 Extreme, Core 2 Duo, Pentium Dual-Core, Celeron Dual-Core and new 45 nm processors
• Frequency FSB, MHz 800/1066/1333/1600 (OC)
• Audio 8 canal, with support Azalia 1.0
• USB four on backboard + possibility else 8 on plank or front, or back panel
• SATA – 6 connectors
• 1 PCI Express X16
• 2 PCI Express X1
• 3 PCI
• LAN – 10/100/1000
• Format ATX, amounts 30,5õ22 cm, refer to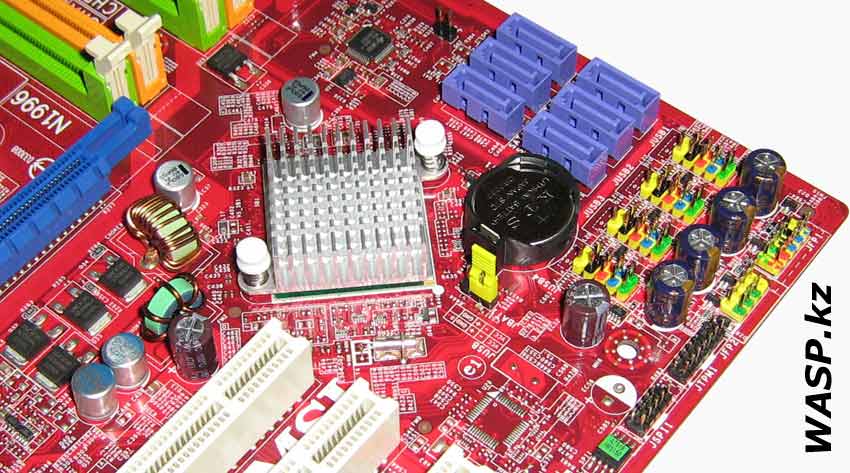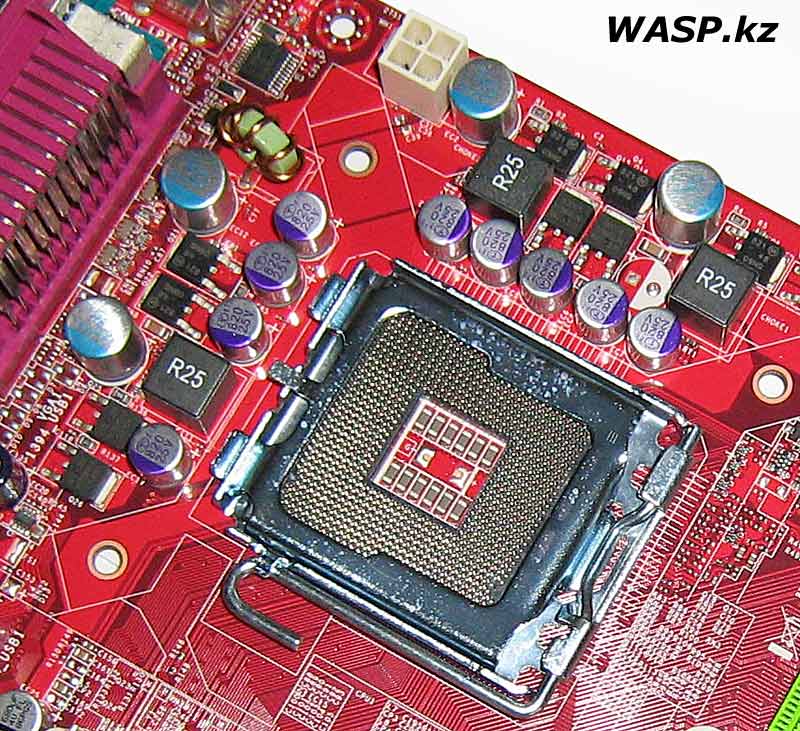 The motherboard MSI P45 Neo-F pared much reconnoitred, but not unsoldered places. There are electrolytic capacitors On charge, but dominate the more qualitative. Exactly such cost(stand) in chain of the feeding CPU and memories. The Organization of the feeding the processor three-phase and advanced her(its) at all will not name. Cooling on MOSFET àõ is absent (except, of course, natural).
Chipset is coolled aluminum radiator, and they bad-poorly with this manage. On south bridge between chip and base of the radiator is inflicted teeny pig's snout heatsink compounds correct this. On north bridge radiator little more, here as is it presently accepted, when radiator is fixed on nacked crystal, is inflicted thermo cud (shit). It understandable, producer at assembly motherboards is backstopped from casual destructions of the crystal… But us better to have there normal heatsink compounds… neatly delete the thermo cud (shit), with radiator and chip, alluvium heatsink compounds.
The Location slot under cards of the expansions aptly: under connector for videocards two short PCI Ex1. Installing in PCI Express X16 videocard with two-story cooling is refashioned whole one short connector. Under it and so little what will find well but if, that second always available. Three old and good , claimed PCI connector nothing do not block and their amount wholly it is enough.
The Claim to interconnection MSI P45 Neo-F I have no, but that that or this can obstruct the access to that or this question stuffed soreness of the mouth. Beside all so, happens to to accept.
Much worse fine tekstolit. Can Not say, as here are a deal with electric and heat-conducting function, but mechanically he it is bent! Even BOX Intel cooler with their own feeble springs it is bent this motherboard… The Truth, when installing motherboard in case, attracting her(its) screw to erection platform, this bend several correction. But don't care, better use cooler not with earring (the pistons), but screw, with cross-piece on rear side of the charge.
The Charge bears up six times screw and the whole ruling side her(its) hungs.
Main chips and microcircuits motherboard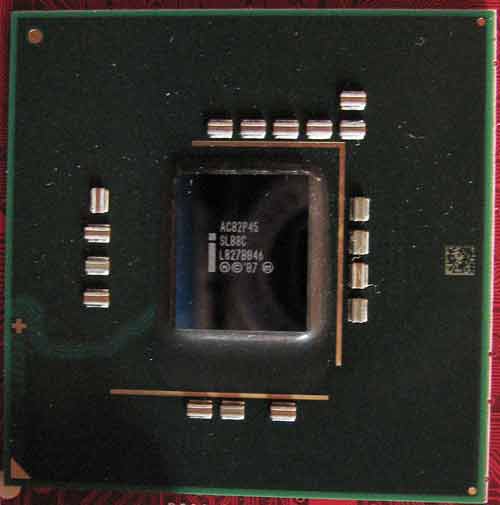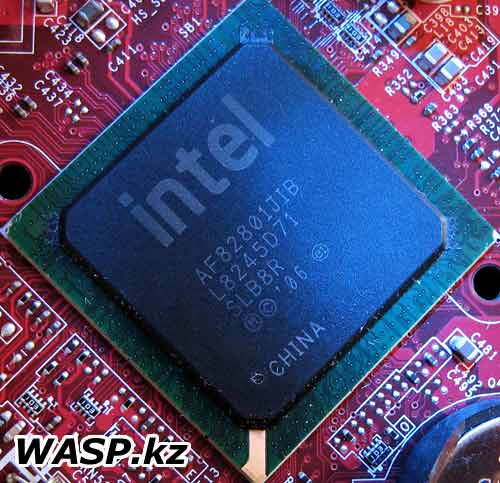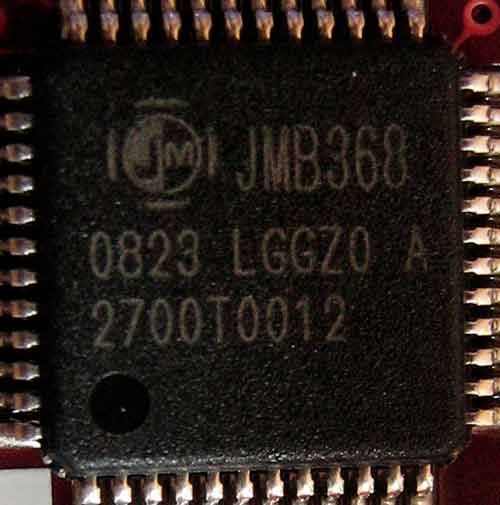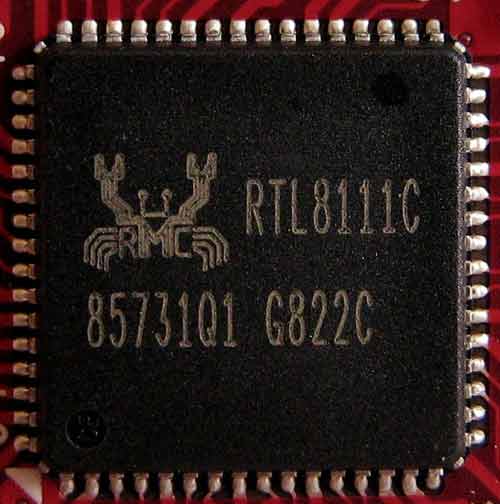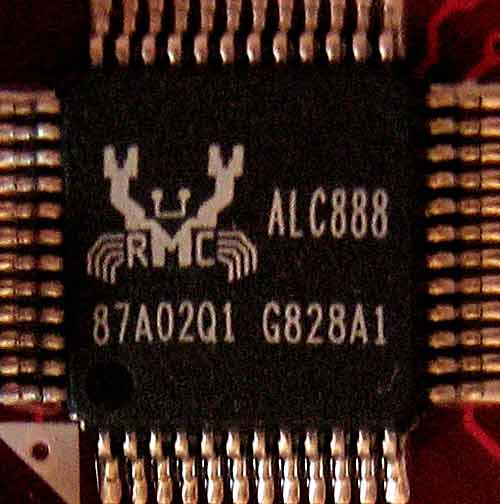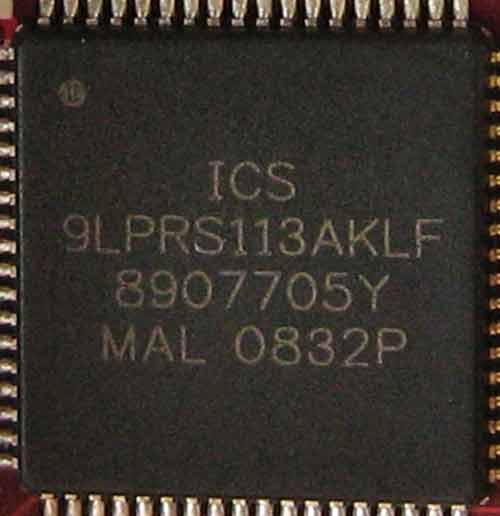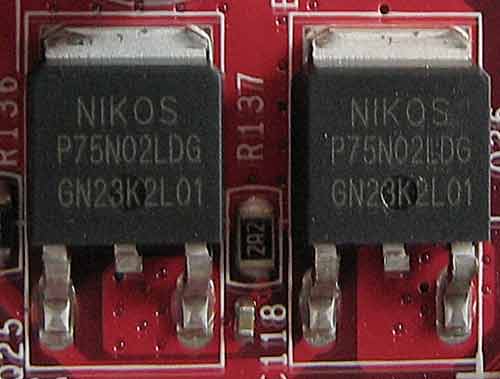 With appearance understood, shall now look at work and on functions BIOS.
BIOS in motherboard MSI P45 Neo-F standard - AMIBIOS, understand in him not in a complicated way. The Runaway functions it is collected in one section Cell Menu (so is accepted nearly in all motherboards from MSI). Here, it is enough tuning, even tempted racer. Besides, on most motherboard there is two jumers for system of the hardware runaway… change the frequency of the system bus.
I used the processor Core 2 Duo E7300, limit of the runaway did not reach, the main has realized… can or no? Can. And is charged.
But all, not racing (overckloking) this mother. Quite. Much powerfully begin it is warmed the transistors in circuit of the power supply CPU. Long so work does not cost(stand). In the last resort, it is necessary to buy and stick some radiators on them. For instance, from that that go for cooling chip video memory.
The Findings. The motherboard MSI P45 Neo-F good, by and large. Works stable, good capacity. For powerful home computer targeted on plays, multimedia, heavy exhibits in most once.
The Available possibilities and spare of the runaway, certainly, will not satisfy the extreme-man, but in most cases this it is enough.
Recommend or no, not shall in principle and so clear that this available, signifies the mass product on modern chipset.
Mickhail Dmitrienko, 2009, Almaty