Videocards Forsa GF 9500GT 512 MB DDR3, 128 bit – VER:C
• Review A&G GeForce 9500GT TC512 MB DDR3, 128 bit (95GD3 TC512MB)
In lieu thereof waning A&G GeForce 9500GT TC512 Mb was bought full-fledged GF 9500GT, with real 512 Mb memories DDR3, production to companies Forsa.
The Cost this videocards ~60-62 $ that is to say the whole only on heels backs cherish waning A&G with 128 Mb memories on board... Besides, this you not OEM… However, difference small: in box only itself videocard, disk with driver and converter S-Video-RCA.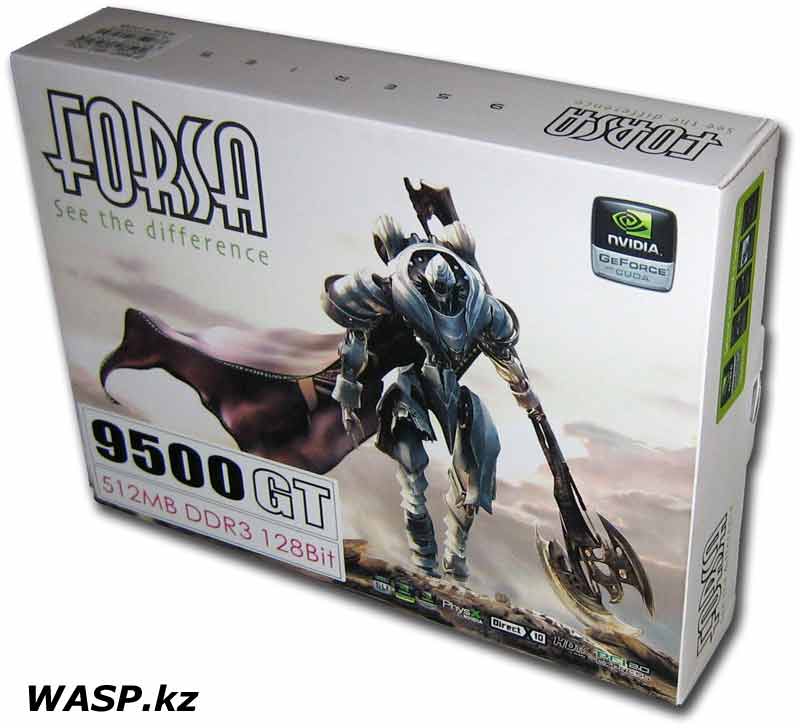 Videocard Forsa GF 9500GT 512 Mb looks at oneself not best image. Darkenning, nearly blackenning printed charge will not add her type of elite, as this often can be, sooner on the contrary… The Traces to break off are not removed that will add her some cheap nature…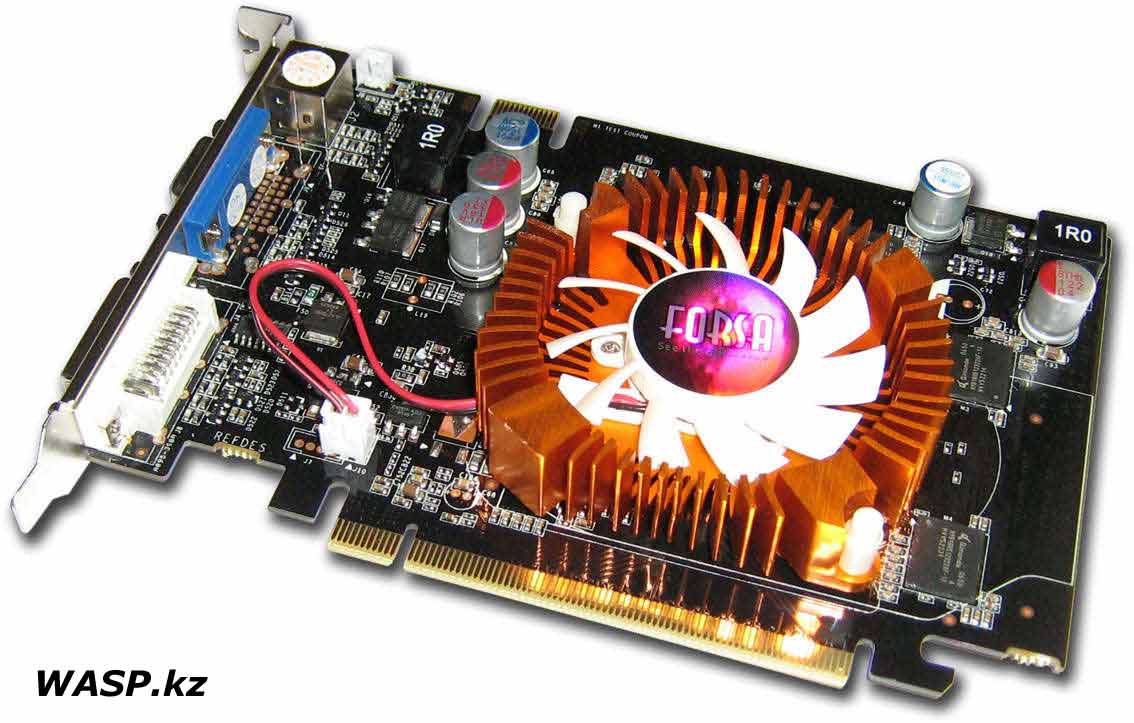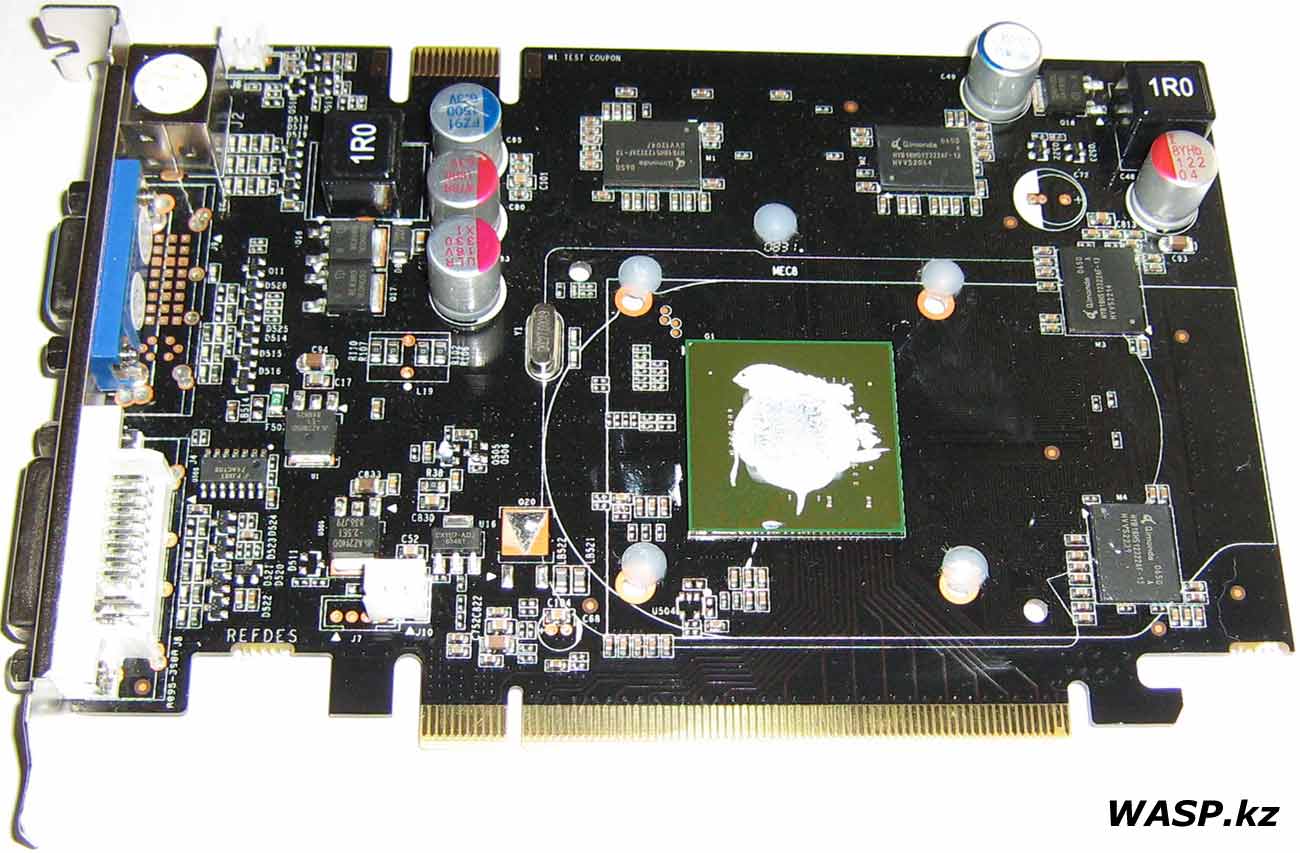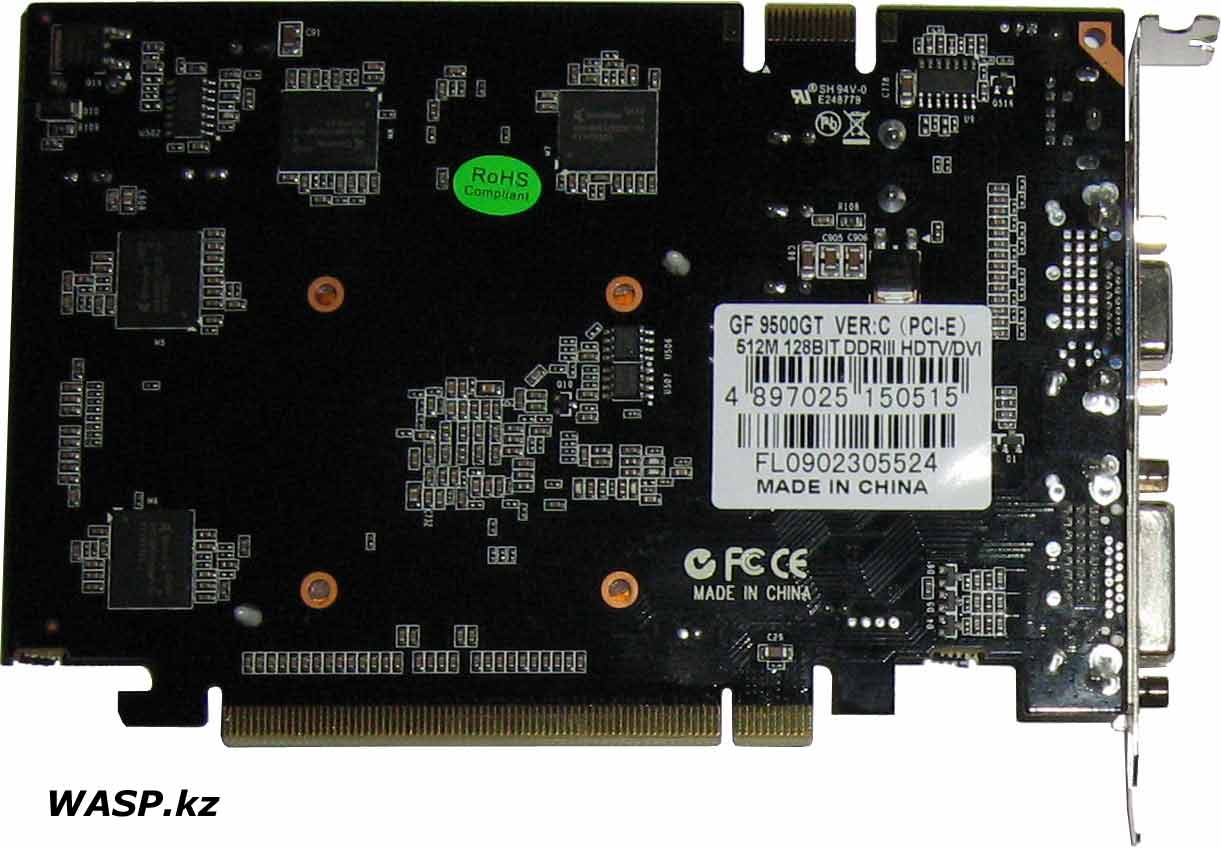 Pared and is simplified this Forsa GF 9500GT thoroughly. That worse - have absolutely reduced the price of the chain of the feeding… The Truth, are used only durable capacitors.
Eight chips to memories GDDR3 Qimonda HYB18H512322AF-13 are unsoldered with both sides of the charge - on four on side. Buses 128 bits though on put the producer is specified 256-bit… The Next fraud?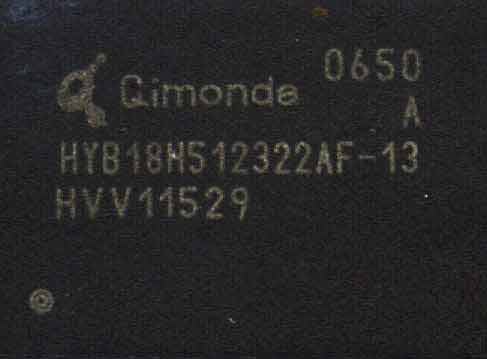 The System of the cooling - small aluminum, with 5,5 centimetres by ventilator, radiator is painted «under copper» - maybe what simpleton and is bought…
However, in spite of modest sizes cooler manages with its problem fine. This promotes the constant maximum turns of the ventilator - regulations turn no. And, certainly that pleasantly to see, normal thermo paste between base cooler and crystal GPU.
Fastening cool not best - two earrings with spring. There is erection holes On charge and under the other types of the cooling (there is even sectoring under something look like turbine).
The System of the cooling although and not two-story , but don't care overlays the nearby slot.
The Memory has not a special cooling, except natural.
On backboard are present the standard connectors: analog D-Sub, digital DVI and output S-Video, with support HDTV.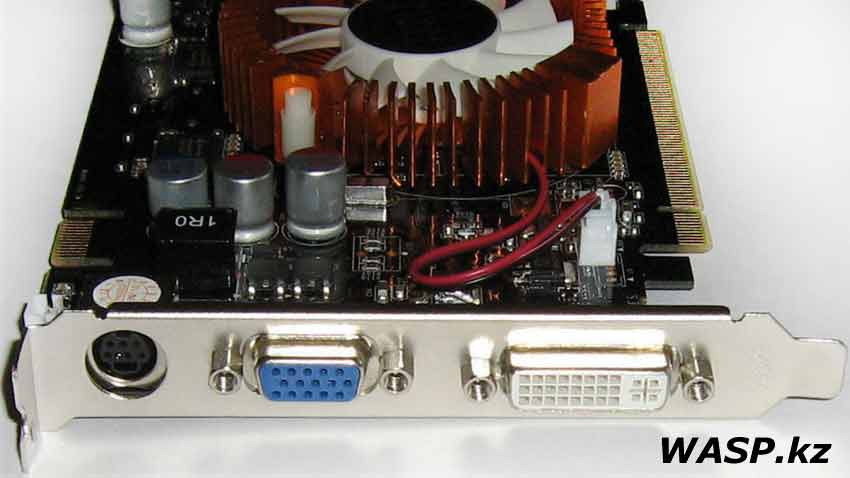 The Compact disk aside from driver under XP and Vista (32 and 64 bit), contains the program Badaboom Media Converter - Trial version - for convertings DVD film. In the same way there is User Guide on disk, but not on given card, but in general - installation directions videocards. Manual of the user multilingual
On feature this usual GF 9500GT, briefly and about than has not yet mentionned:
• Videochip - G96
• Interface - PCI Express 2.0
• Frequency kernel - 550 Mhz
• Frequency to memories - 1400 Mhz
• Two 400MHz RAMDAC

Supported technologies:


• DirectX 10
• Shader Model 4.0
• Technology NVIDIA SLI
• GigaThread
• NVIDIA Lumenex
• NVIDIA Quantum Effects
• NVIDIA ForceWare (UDA)
• OpenGL 2.1
• NVIDIA PureVideo HD
• HDCP
• Hardware speedup of the decoding
• Dvuhpotochnoe hardware speedup
• Inverse recalculation of the personnel(frames) (correcting the recalculation 3:2 & 2:2)

And miscellaneous…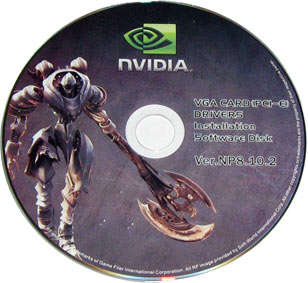 Completing...
Work and overclocking. On card of no connector under additional feeding, since her(its) consumption electricity less 75 W. And she beautifully itself feel in both specification of the slot PCI Express X16.
Though ventilator and rotates on all their own 100%, noise from it very small. In staff state of working temperature of the video chip forms 36-37°С, after three-phase running 3D'Mark06, the temperature went up to 45-46°С. Hot, but far from critically, steels and chips to memories. 3D'Mark06 at permit of the monitor 1280х1024 gave such results: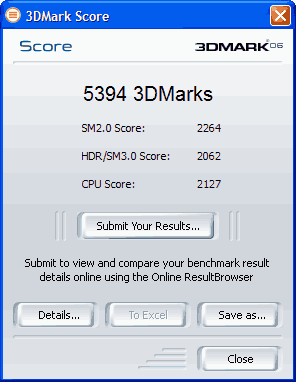 Deskside PC such a: processor AMD Athlon 64 X2 5400+ 2,8 GHz, motherboard - MSI K9NGM4 - F, memory 2 GB (two planks on 1 gigabyte each) DDR-2 800MHz
On a part of the overclocking, in Forsa GF 9500GT mortgaged not bad potential. The Memory has time of the sample 1,3 ns that corresponds to the clockrate 1500 MHz (750 MHz DDR), but chips work at reduced frequency 1400 MHz (700 MHz DDR). So «elbowroom» there is.
I did not put itself purpose to realize the limit of the overclocking, solely in purpose of the comparison with card from A&G, I have raised the frequency GPU before 600 MHz (uniting 550 MHz). Certainly, Forsa has eaten this increasing peacefully, having shown certain increase in 3D,Mark06 - 5649
The Findings. Videocards Forsa GF 9500GT 512 Mb DDR3 in spite of suspicious type, simplification, reducing the price of and weaken system of the cooling shows wholly good results. For its class, naturally.
Certainly, all existing plays she pulls, even with high adjustment. Herewith her(its) warm-up mode, by and large remains in rate
The Available spare on overclocking simply sin not to use. The Truth, system of the cooling for serious overclockings necessary to change: put(deliver) cooler not overlayinging chips to memories, on which in turn stick the radiators (understandable, with both sides of the charge).
• Review A&G GeForce 9500GT TC512 MB DDR3, 128 bit (95GD3 TC512MB)
Mikhail Dmitriyenko, 2009, Almaty